By families,
for families,
together across
generations.
The Family Business Network is the world's leading organization of business families
Founded in 1989 and headquartered in Lausanne, FBN has the mission to offer business families a safe space to learn from, share with and inspire each other about: how to guide the family involvement in the business; facilitate relationships within the family; raise awareness and importance of the family business models in society.
FBN is a federation of 32 Member Associations spanning 65 countries. The Global network gathers 4,000 business families – encompassing 17,000 individuals of which 6,400 are Next Generation.
A community of communities
FBN welcomes all business families members!
Our 6 different communities are tailored to the needs and interests of our members according to their generation, topic, role:
Next Generation, Polaris, Entrepreneurs, Now Generation, Large Families, Family Office.
FBN Global Summit 2022 in Budapest
At the Summit this year, we learned and practiced the Art of Building Bridges between family & business, family businesses, FB & society, and across generations, inspired by 300 peers from all over the world, including :
From the Hungarian family's resilience with Isabella Zwack and entrepreneurial spirit with Beres, Biotech and Master Goods

With great testimonies of large families including Brenninkmeijer, Raventos Codorniu, Carvajal, and Johannpeter / Gerdau

A call for action to rethink our business practices and leverage our capital for impact, with Gloria Fluxa from Iberostar, Risto Vayrynen from The Impact Office, and Fred Tsao from IMC Group.

Intimate and authentic small group discussions and exchanges, to find concrete tools to improve family relations.
Event website
NxG Community 20th anniversary
It's been 20 years since a small group of Next Generation members decided to create a space of their own and generation through generation, our NxG members and leaders have nurtured the fire of a one-of-a-kind international community.
The power of our fire comes from within and grows as we share it with others. We've seen it burn low but never disappear. Now it burns stronger than ever, and we celebrate a resilient fire that has given us hope of a thriving future. Our community stands strong, together, in the age of transition. We are welcoming, warm, powerful, and inspirational. We are fire and we will be for many more years to come.
Happy NxG 20th Anniversary everybody!
FBN-UNCTAD joint initiative: Family Business for Sustainable Development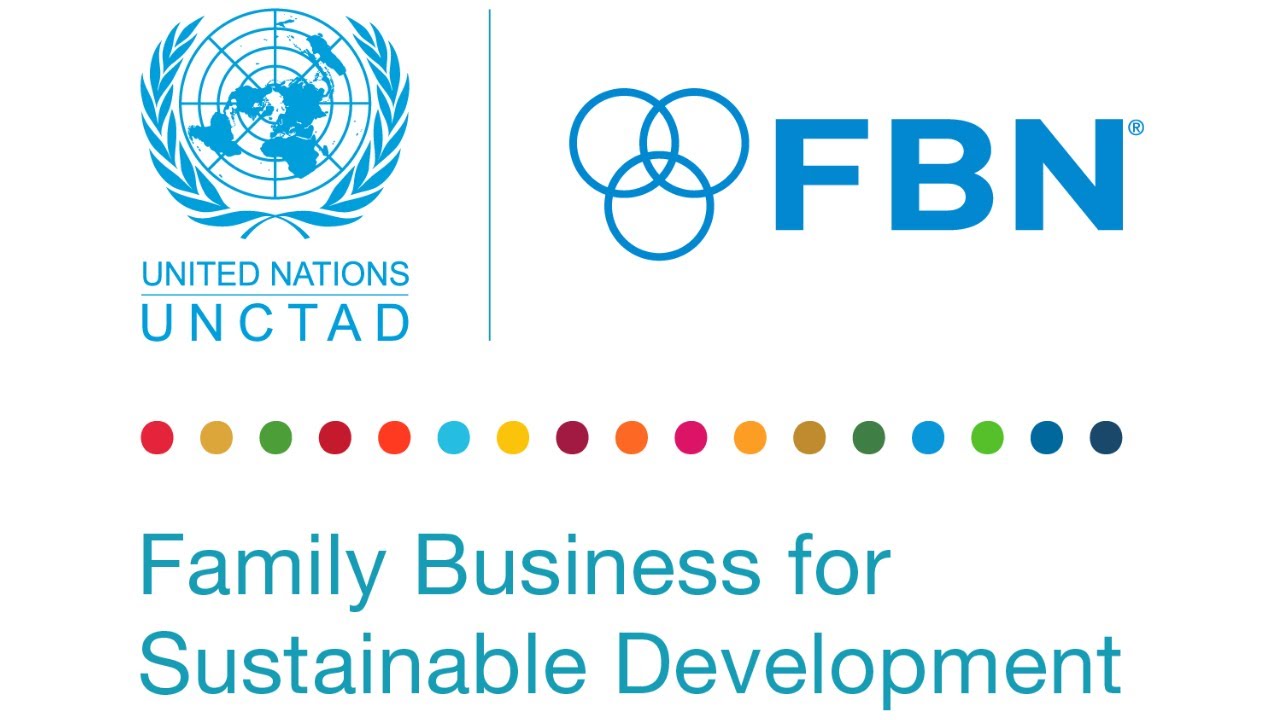 Family Business for Sustainable Development is a partnership between FBN & the United Nations focused on advancing sustainability practices of family businesses and creating a shared prosperity for all.
The FBSD Pledge, issued from this partnership, is a global statement for business-owning families, their firms and the wider family business ecosystem to promote a more purpose driven business model therefore contributing to global sustainable development, inclusive growth and prosperity for all.
Join the movement
Our events
Our wide offer of international events varies from in-person to online events.
Our newly established online activities gather the following formats:
- Global Webinar Series: Our webinars for bigger audience focus on general topics and are presented by knowledgeable speakers.
- Community Gatherings: Members of the same community discuss, learn and come together in these interactive and smaller formats.
- Master Class: Peer-to-peer learning format with discussions and exchanges between members inspired by real cases, facilitated by leading practitioners.
Our events offer a safe space where business families can learn from, share with and inspire each other in a variety of formal and informal settings.
Our events
Communities
FBN is an inclusive organization that welcomes all business family members. We are a community of communities that develops programming tailored to the wide needs and interests of our members including by generation, role, and topic.
Discover